laina Scott held a True/False Q&A Instagram session with her followers.
Marshall adopted her back in the 1990s, but they had a strong family connection way before that. Alaina is a daughter of Dawn Scott, the twin-sister of Eminem's ex-wife Kim.
Both sisters lived a troubled life, and Alaina has found a safe place in Marshall's home. In the 2004 interview with Rolling StoneEm explained his decision:
Watched her bounce around from house to house — just watchin' the cycle of dysfunction, it was like, "Man, if I get in position, I'm gonna stop all this shit." And I got in position and did.
I have full custody of my niece and joint custody of Hailie. It's no secret what's been going on over the past year with my ex-wife. I wouldn't down-talk her, but with her bein' on the run from the cops I really had no choice but to just step up to the plate. I was always there for Hailie, and my niece has been a part of my life ever since she was born. Me and Kim pretty much had her, she'd live with us wherever we was at.
Em also corrected the interviewer who described "Mockingbird" as a "Hailie song":
Yeah, a song called "Mockingbird," to Hailie and Alaina. When Mom [Kim] was on the run they didn't understand it, and I'm not the greatest talker in the world, especially when I'm trying to explain to two little girls what's goin' on with someone who's always been a part of their life and just disappeared. So that was my song to explain to them what was goin on, probably the most emotional song I ever wrote.
The words he addresses to his niece, calling her by a family nickname Lainey, practically signify him accepting a father role for Alaina:
Lainey, uncle's crazy ain't he, yeah but he loves you girl and you better know it.
And Daddy's still here, Laney I'm talking to you too,
Daddy's still here. I like the sound of that, yeah, it's got a ring to it, don't it?
Eminem wanted to give his kids what he did not have – love and material things. But he also gave him support, confidence and life as close to "normal" as it could be for an international superstar.
And it shows in how his children are grounded and levelheaded, compassionate and thoughtful. None of them speculates on their father's fame and they pave their own way in life, away from the showbiz frenzy. Alaina in her 27 has a degree in Public Relations from the University of Oakland and lives in Detroit. Her Instagram feed is wholesome with the photos of her two dogs and her boyfriend, she advocates for mental health and against racism.
She recently opened her DMs for the public, but she went beyond True/False answers and gave some insights in her life. There were photos from BLM protests, there were her thoughts on religion, and there she used a term "bio dad" when mentioned him being Muslim, so we might be sure when she talks about "dad" – she means Eminem.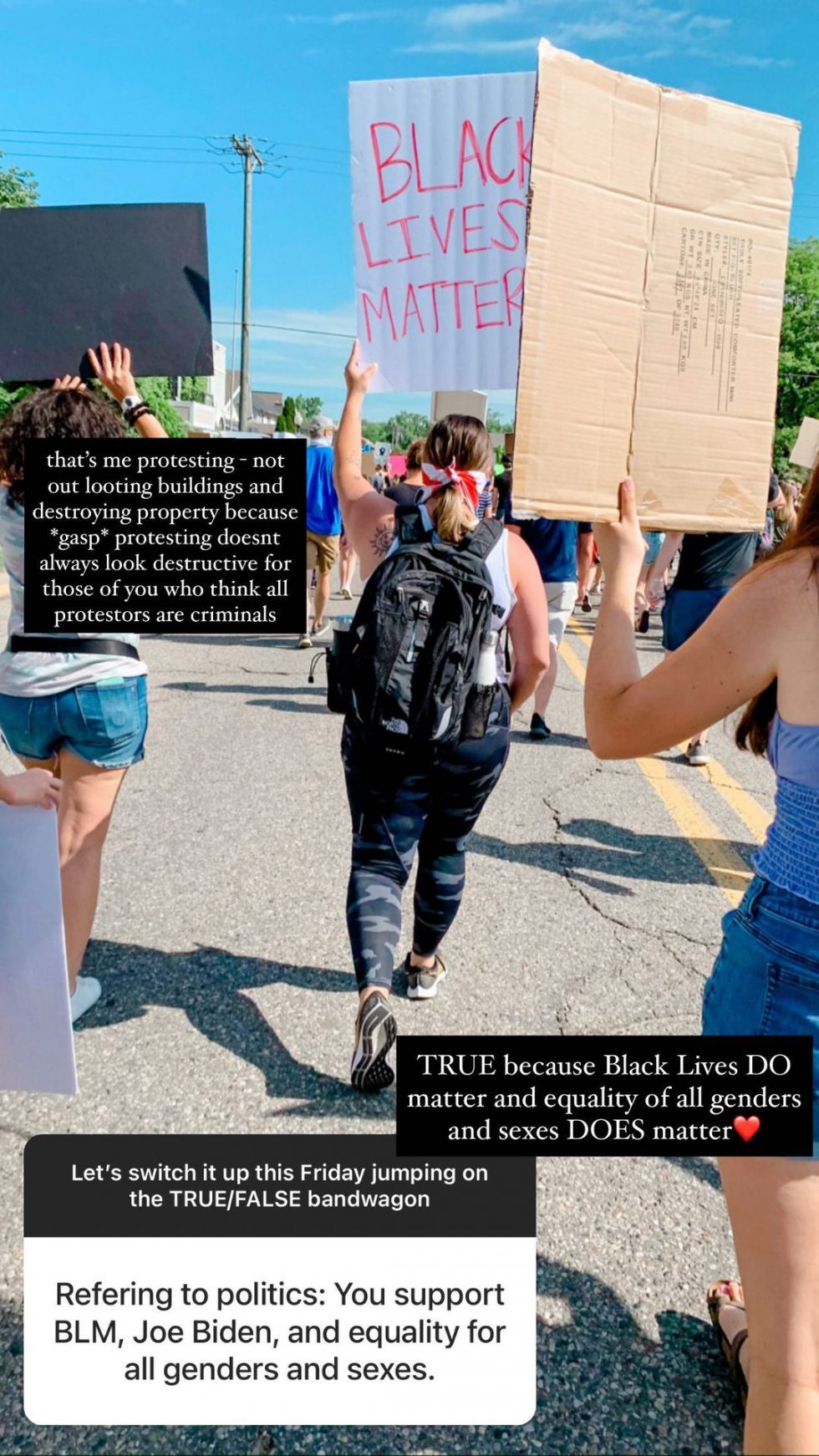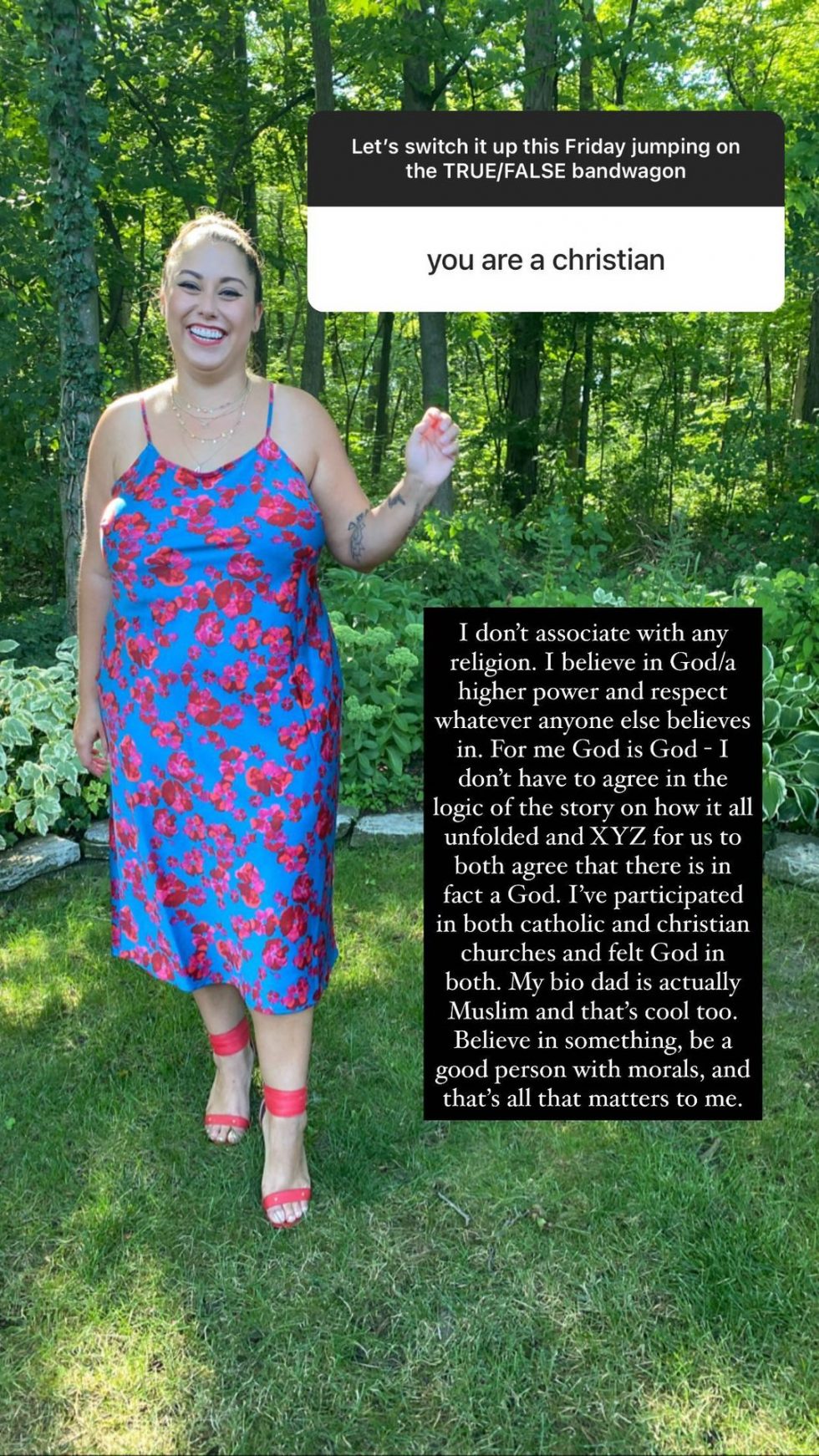 One of the questions tackled her financial status, working on the assumption that she is rich. Alaina responded:
False. I am NOT rich. Is my family a whole well off, yes, we all know that. I have a normal house, nice car, and some expensive things, sure. But the misconception a lot of people have is that I'M
rich — I don't just have 7 million dollars I could donate to your cause or struggling friend. I have what I need and that's enough. My dad success is just that, his.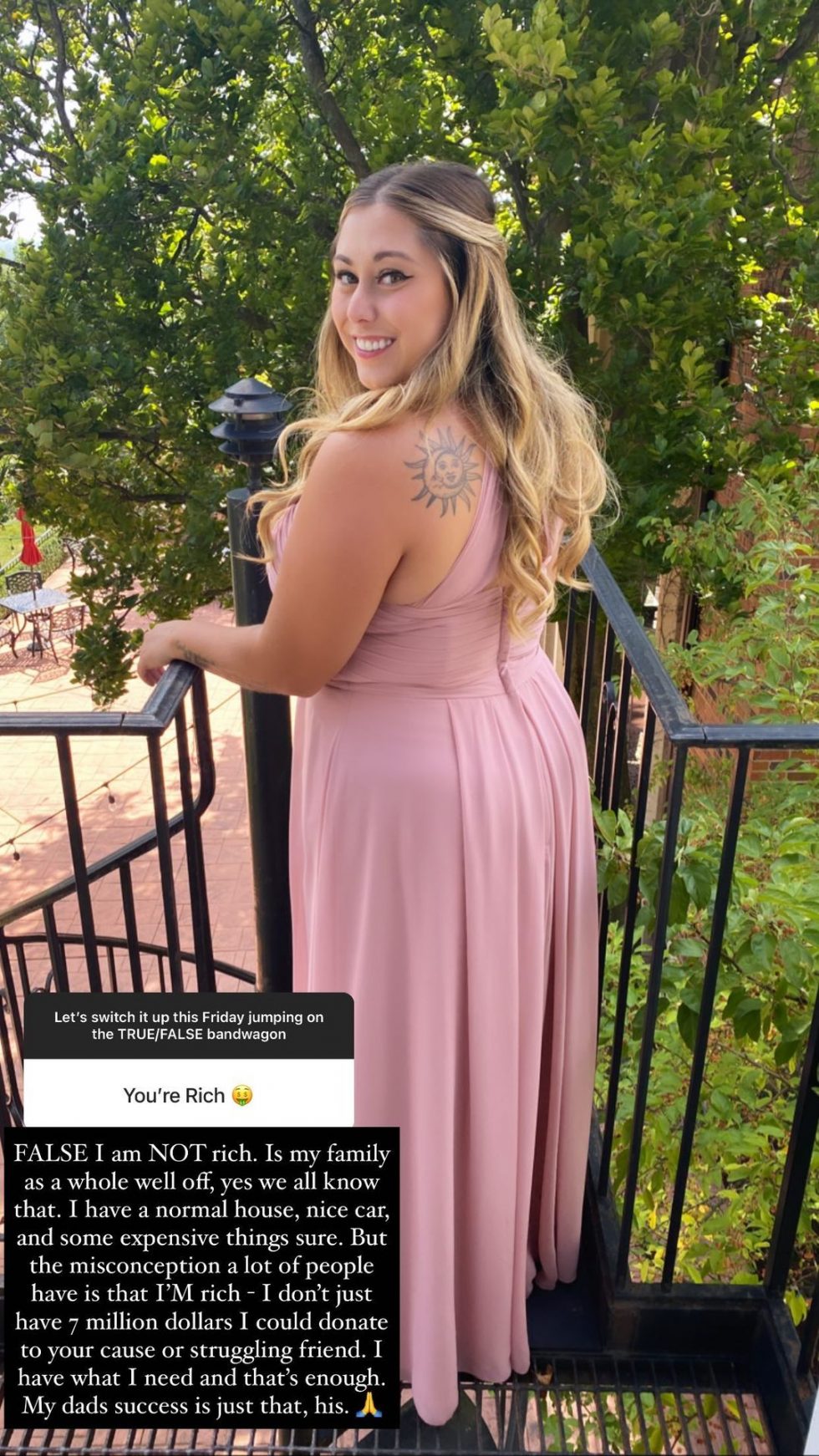 Another question was about how Marshall kept his family out of media scrutiny and whether Alaina was glad that they stayed "low profile". Once again her answer was thoughtful:
I wouldn't have known any different if things played out the other way but I think it's important to let kids be kids and to make a choice as an adult what kind of life they want to live.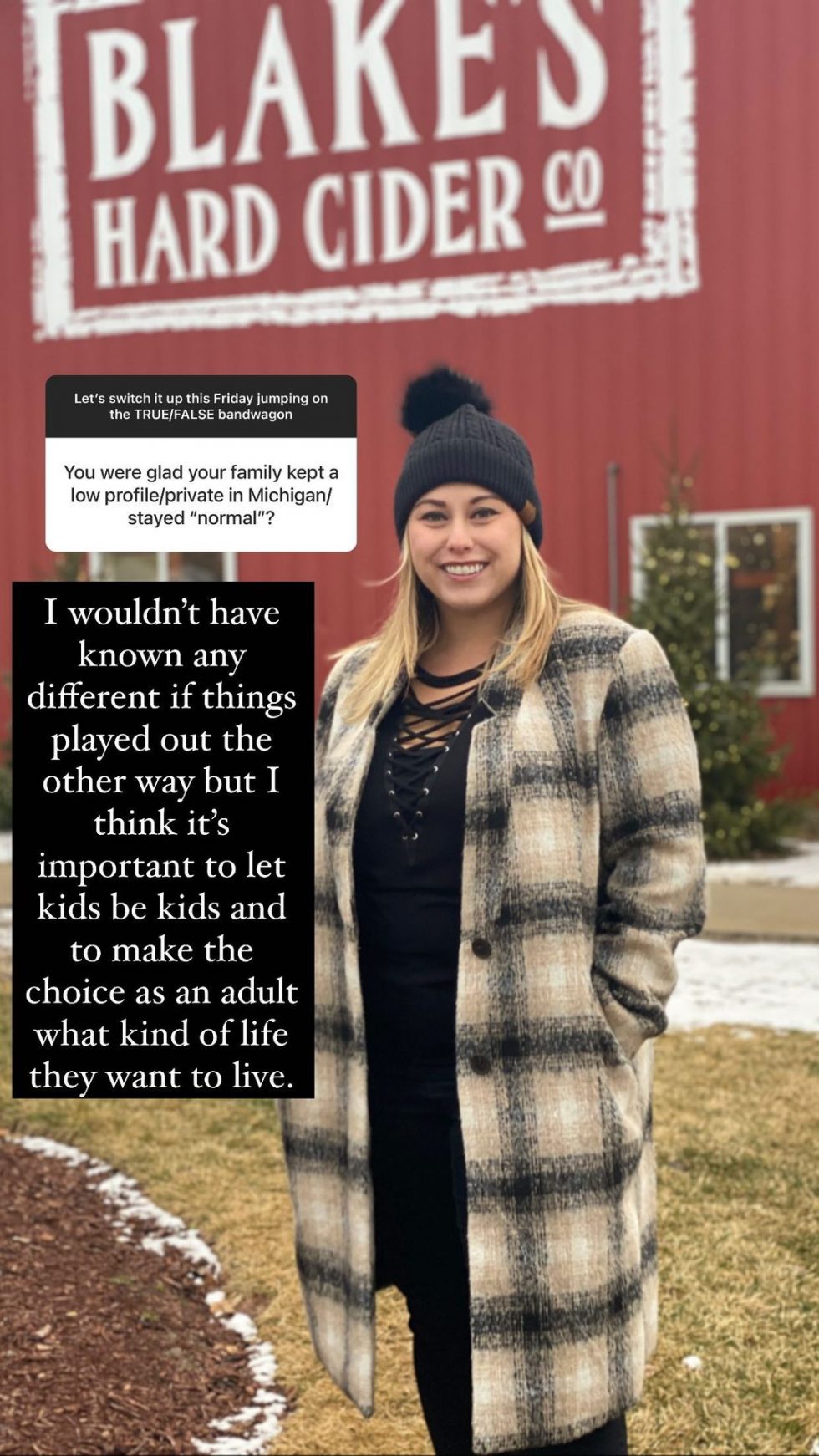 Alaina also used the opportunity to show her family picture when asked id she had sisters. "True", she confirmed and posted a picture with Hailie and Whitney.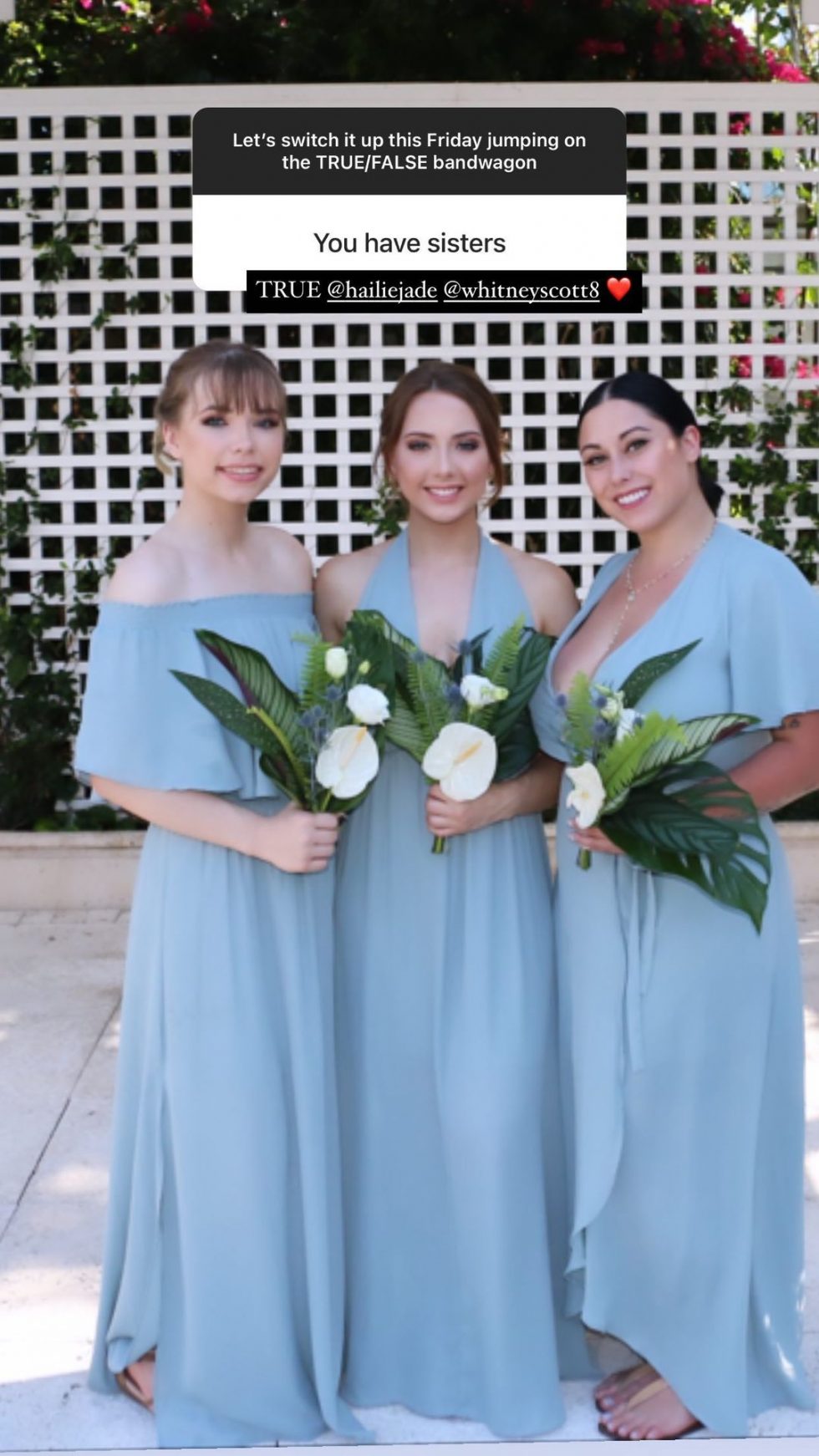 When Marshall said in the interview with Mike Tyson: "The thing I'm the most proud of is that I've been able to raise kids" he was too humble. He not just raised them. He raised them well.WEem